14th June 2012, at 07:47:38 pm
RainbowDragon
Everybody's favorite pony loving punk


Posts: 95
Joined: Apr 2012
Reputation: 12
Nicknames
I think there should be an in-game name rater, who allows yo to change your pokemon's name. (I name Ponyta "Epona every game ;P). Now I see the argument, about how it would affect trades. Simple, don't allow pokemon with nicknames to be put on trade. But have an option at the Name Rater's to change it to default.

Benfits:
-More connected to a pokemon.
-If you have multiple pokemon with the same name and lvl but different natures, allows you to know which one your dealing with.
-Adds character.
14th June 2012, at 08:10:44 pm
SheldonDavis
crazy, wild and free


Posts: 280
Joined: Nov 2011
Reputation: 27
RE: Nicknames
I totally agree with this as I always gave my pokes their own names...
Thou shall not pass!
Click for my banner store
14th June 2012, at 09:12:54 pm
jfg95
Live Through This


Posts: 1,916
Joined: Jul 2011
Reputation: 127
RE: Nicknames
I really want these to come to! But sadly its been quoted that they may not come because of some of the names people might choose.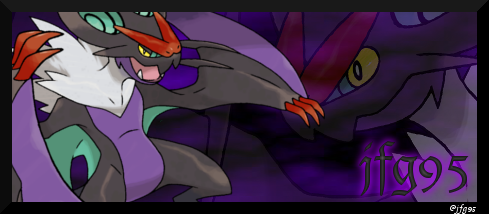 "Just leave everyone, believe only one. If you don't like anyone, live alone."
14th June 2012, at 09:16:56 pm
mihez
For Those About to Rock, We Salute You!


Posts: 6,204
Joined: Jul 2011
Reputation: 158
RE: Nicknames
this has been suggested like a hundred times before xD
most ppl agree to it. though one matter that everyone agrees need attention is the fact that ppl could give pokemon abusive nicknames. be it against other players or just rude and inappropriate things. if that thing can be controled or prevented then im fully for it too. otherwise i think not
14th June 2012, at 09:29:08 pm
Eeveelution


**Eevee Lover and Master!**

Posts: 6,084
Joined: Apr 2011
Reputation: 247
RE: Nicknames
Please post in the original Nicknames thread rather than making a new one. The original one can be found in Notable Suggestions.

~closed

~Made by azy66 and Bakuya respectively~
User(s) browsing this thread: 1 Guest(s)